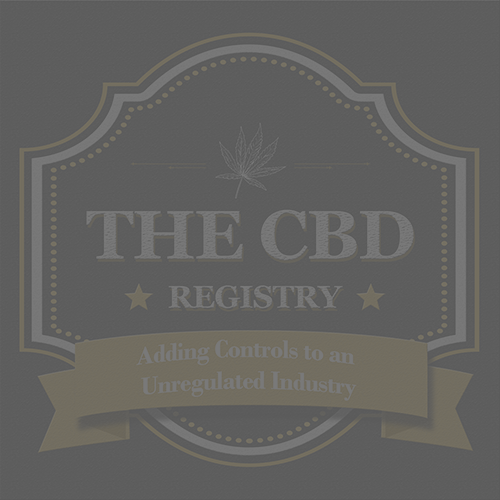 Pesticide "DDT", a derivative of cannabis, is found in several WA cannabis products
On Thursday, April 6, the Washington State Liquor and Cannabis Board ("WSLCB") issued an alert informing cannabis licensees about a pattern of Okanogan County pesticide testing failures. The WSLCB detected several instances of products containing dichlorodiphenyldichloroethylene ("DDE") through random pesticide testing and many exceed action levels.The WSLCB is taking the following immediate action to address the issue, which will specifically affect 18 licensees in Okanogan County:
"Placing administrative hold on licensees in the affected geographical area with DDE beyond actionable limits;
After confirmation that DDE exists in this area, administrative holds are placed on all licensees within the geographic area.
Requesting a list from all licensees in this geographic area of all products distributed between August 2022 and now;
Securing and testing off-the-shelf products from all 18 licensees within the geographic area;
Requesting licensees from the area with DDE levels above actionable limits to conduct a licensee initiated recall on all products.
What is DDE?
DDE is a derivative chemical that forms following the breakdown of the infamous "DDT" (dichlorodiphenyltrichloroethane) that was widely used in the U.S. as a pesticide until it was banned in 1972. The Centers for Disease Control states that DDT is slowly broken down by soil microorganisms (it can take anywhere between 2 and 15 years to break it down half).
According to the CDC, there is little risk of exposure and most exposures are due to eating contaminated food. People who ingested large amounts of the chemical experienced tremors and headaches, nausea, seizures, and vomiting. However, no adverse effects were observed when they ingested a smaller amount over the course 18 months. Higher levels of the chemical in blood are at greater risk for liver cancer.
Both DDT and DDE are considered legacy contaminants-chemicals once used in the U.S. but then discontinued or made illegal under US law. Legacy contaminants can linger in soil and water for years after their initial use or travel to a site from another place. Legacy chemicals that were once used on a specific plot of land can "resuspend", or be spread to other properties through soilborne drift years later. Latent legacy contaminants can also re-emerge and contaminate crops long after they were first used.
There is ample evidence that DDT was widely used in Washington, especially in the Cascades' eastern slope vineyards and orchards. A 2008 research paper on DDT and DDE levels at Lake Chelan, WA found that "DDT was used frequently in Washington orchards between 1946 and 1970" with high application rates (citation taken) for eastern Washington orchards near Lake Chelan.
How did DDE exposure occur?
Okanogan County producers are facing the possibility of latent DDT (now reduced to DDE) resurfacing on their properties. The WSLCB alert stated that the cannabis crop is vulnerable to environmental contamination. The plants can absorb heavy metals and pesticides in a greater degree than other plants.
Washington State Cannabis Pesticide Testing
We wrote about Washington's March 2022 implementation of a heavy metals and pesticide testing regime for cannabis. Pesticide action level rules list 59 allowed pesticide compounds and the acceptable thresholds for cannabis products that must be screened before they can be sold. DDT and its derivative DDE do not appear on the list of compounds to be screened for. In its alert, the WSLCB stated that DDT and its derivative DDE are not required to be screened for in state-certified cannabis-testing laboratories. This is because DDE contamination has not been detected elsewhere.
How did the state find the DDE in these cannabis products? Since several years, the state has been randomly testing cannabis products. The screening of randomly selected cannabis products is much more thorough than the mandatory testing that all cannabis products must pass under Washington Annotated Code section 314-55-109. In its alert, the LCB stated that it "contracts" with the state Department. WSDA)… to conduct pesticide tests. The WSDA lab currently detects 243 pesticides. They test for DDT and its break down products, such as DDE.
This raises the question of why DDT/DDE are included in the WSDA screening protocols and not the mandatory pesticide screening under WAC 314-55-109, especially when the WSLCB acknowledged the unique vulnerability of cannabis plants to such contamination. The reason is likely that not all cannabis products are subject to the more thorough WSDA testing procedures. DDT and DDE, despite their latent and emergent characteristics, are well-known and widely used in Washington.
Outcome
The state is going to make it difficult for the 18 licensees in the "affected region" to survive the administrative action. Given the history of DDT use in the area, it seems likely that at least some soil samples the WSLCB will return contaminated. Administrative holds will be placed on all 18 licensees. The next steps are not clear.
All products of licensees will be tested for DDE contamination. If a product fails, a recall will be necessary. This is not to suggest that this action should be ignored. People don't want to ingest contaminated cannabis products. This administrative action will be catastrophic, however.
This issue could affect outdoor grow operations that are located in historic vineyard and orchard country. Although we don't know what the state's regulatory response is, the chances of it being minimal are slim. A regulatory response may be required to all cannabis testing in the state due to the high prevalence of DDT.
We'll be keeping you updated on developments.