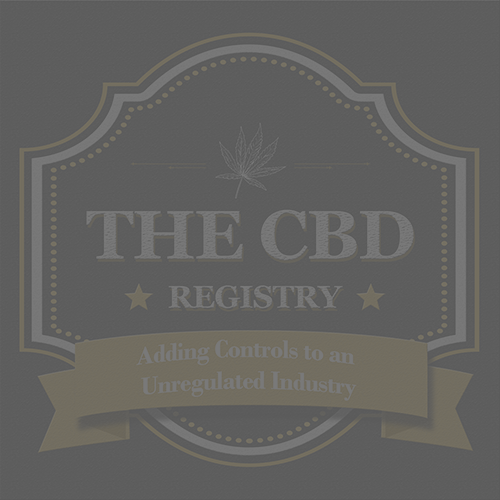 A pseudo-scientific analysis of Why Rec Weed Sucks
Although I am not here to discuss any particular brand or strain, I am here as a journalist to tell the truth. I was also asked to truth-tell about the lack of quality in California's rec cannabis market. Sourwaves is a long-time grower who has been a meme maker for years. His insistence on quality and growing practices has earned him a lot of infamy. John Casali, Huckleberry Hill Farms, has been growing cannabis in the Emerald Triangle his whole life. He has won multiple awards including an Ego Clash 1st Place win for the Riddlez Rosin processed by Heritage Hash Co. Robert Gale, Humboldt Terp Council, produces some of my favorite concentrates and is an active member of the Humboldt County community about the state of the industry. After extensive conversations with the aforementioned, I have boiled down the most likely causes of mass boof to the following three explanations:Excessive Government red tape/taxes
Market manipulation/slimming of corporate margins
A general lack of growing experience
Uncle Boof-Smoking SamAlmost all states have objectively bungled how they set up cannabis laws. This could be to the tune of a "pay to play" market or to the lack of foresight regarding issues such as license caps, canopy space limits, or both. Gale stated that overproduction and over-taxation have created a race to bottom and everyone is losing. The other problems are that cannabis has a limited shelf life and processing, packaging, and testing can take so much time that it becomes a burden. Every legal state requires THC testing. However, there is little or no guidance about how to do it. This has led to manipulation and confusion for consumers who buy THC eighths that don't get them high. Two, you can purchase test results," Sourwaves stated, referring to the lack regulations regarding the testing methods used by California labs. Although you'll pay more than the next lab, that's what makes the lab so popular. People will say things like, "Oh, my, the THC is over 30%," which makes it fly off the shelves. There are little tricks that people use to heat up cannabis, such as drying it super, very dry, and other such things. They then give it to a retailer, who doesn't pay the distributor who didn't pay us. Casali stated that if the customer doesn't buy the product or it takes them a while to pay the retailer it takes them a whole year to pay distributor who in turn takes a full year to pay farmer. "More often than not, most farmers don't get paid a lot." Here are a few mids. Photo by Patrick MaraveliasRevenge Of The Chads in Rec MarketsThe jury has decided that big money is growing too many weed for its own good. Scale is the most common reason for boof production among all the people I have spoken to about cannabis in my lifetime. Extreme scale can be a powerful tool if you are a wealthy dude who wants cannabis, but would prefer that all traditional market cultivators were conveniently arrested or set on flame. This mentality has led the to market manipulation and pushing out legacy operators by huge grow companies. Some of these people have been accused of shmoozing or lobbying politicians for economically unsound favors such as removing a one acre cap on cultivation licenses or making it easier for people to purchase their way into the industry and weed out people with less capital. Sourwaves stated that if a guy has a 1-acre grow, it's simply economics. This is why larger farms cost less to produce one pound of marijuana. "So, these goons at Glass House got their costs between $30 and $60 per pound so if it's necessary to crash the market selling packs for $150 to $250 it's because and they know that smaller farms can't keep up with these lower prices." Casali stated that growing in the Emerald Triangle costs more and that it takes us $300 to $400 to produce one pound. You have people who are only in this to make money, and this is America. I'm not against making money. The problem with weed is that it stinks. Sourwaves asked, "How can we make it better?" Although no one I spoke to had a hard line on what size a plant should be grown or what light level it should have, almost everyone can attest to the fact that it is virtually impossible to produce quality buds. California's producers are producing at a staggering scale, which has led to a flood of dogshit. Gale stated that Fig Farms has been able to maintain their quality and grow slowly. It's difficult to scale quality. It's hard to scale quality. Perhaps that's hippie mumbo-jumbo that I picked up while on acid in Arcata plaza. But, I have never met a single grower worth their salt who didn't love the plant and/or sacrificed a lot of time and hard work for it. You're forcing the plant to absorb all the nutrients by feeding it high EC multiple times a day. Sensors are used to measure your dry backs and tell you what to feed it. Gale stated that even though we're five years into legalization, there are still many dispensaries that have staff that applied to 10 different places. "Now that we're five years into legalization, the truth is that you have a lot of staff who applied to dispensaries to 10 different places and the dispensary called them instead of Subway, Orange Julius, or shoe store. Could this be Mother Nature's fail-safe against being taken advantage of by those who don't show her the love that she deserves? Many growers I spoke to strongly believe that hard work pays off. They taught us that taking care of the environment and taking care of the land is equally important. We eliminate all red tape and excise taxes that stand between the grower's and the consumer, so small growers can still make a living.
We have a reasonable limit on the size of licenses and/or the number active licenses to ensure that the Chads can still enjoy the game, but not ruin it for everyone else.
Learn how to grow cannabis for a living.
Respect the plant, and it will respect you.